The full-spectrum LED Bar with a 100W remote driver is a flexible and dynamic LED solution to improve your grow results, producing a PPF of 295 µmol/s and a very high efficacy of up to 2.9 µmol/J. The fixture efficacy will vary depending on the Input Voltage used.
Either use it as an add-on for your grow space that lacks light intensity, placing it at the top, side or bottom; or just to use it as propagator for the cuttings and seedlings.
To optimise your indoor plant growth with this versatile LED light and its wide variety of applications. It produces the exact same light quantity and light spectral quality as each LED bar from our latest Zeus Pro 2.9 range, but with the difference of being a totally independent fixture with its own 100W high efficiency driver.
This fixture can also be externally controlled with a Lumatek digital lighting controller - Digital Panel Plus 2.0 featuring light timing, automated dimming (1% increments), temperature safety control, Sunrise & Sunset Mode for up to 100 fixtures per controller.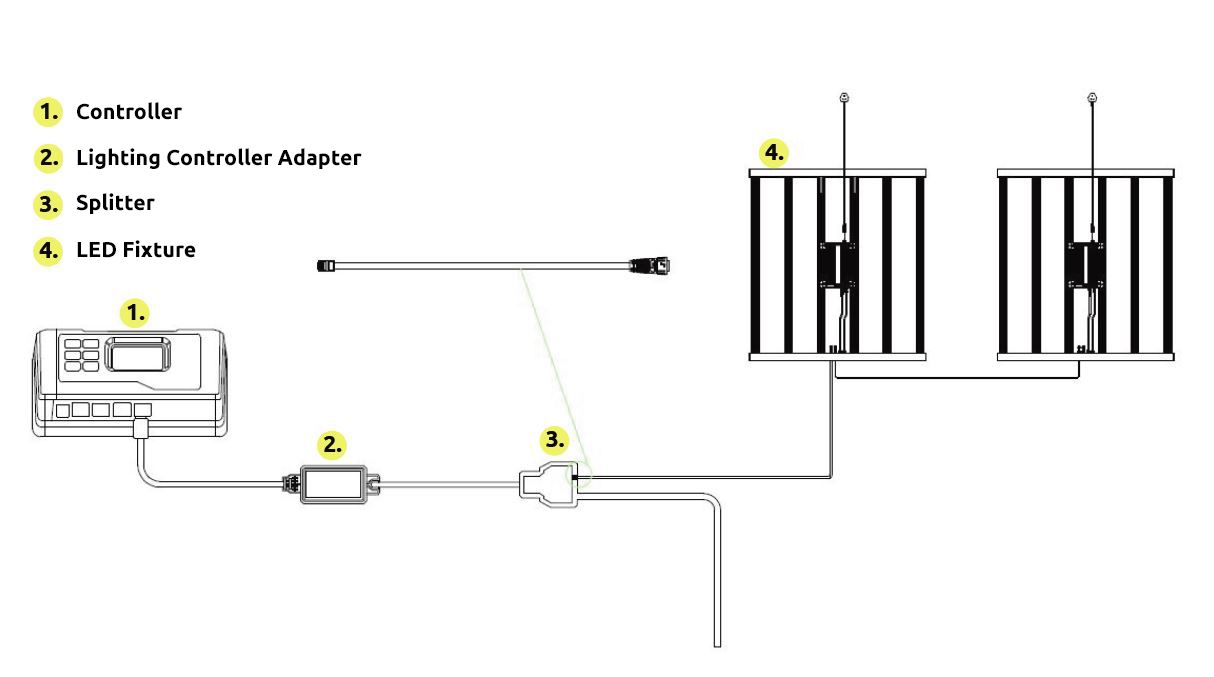 Universal Control Systems Compatibility

Lumatek LED Fixtures can be fully controlled with either the Lumatek Digital Panel Plus 2.0 or with any other Control System that utilises 0-10V output signal. Even if your Universal Controller has an RJ port interface, you can still run our LEDs by using a signal converter RJ to 0-10V control adaptor.

Variant

Power (W)

Voltage (V)

PPF (µmol/s)

PPE (µmol/J)

Lifespan (h)

Beam Angle

Dimming

Controllable

Cooling

IP Rating

Spectrum

Light Source

Dimensions

Weight

Controller

Footprint

Dimmer

ID
Vendor ID
Price

100W LED Bar + Driver

102 W

230 V

295 µmol/s

2,9 µmol/J

60 000 h

120°

Yes

Yes

Passive

IP65

Full Spectrum

Osram and LUMLED Diodes (W/R/FR)

114,8 x 2 x 5,3 cm

1,1 kg

Lumatek Digital Panel Plus 2.0 - Up to 100 fixtures - Not incl.

1,2 x 0,25 m

Lumatek 0-10V Light Dimmer (not. incl)

CVG05865

LUMLED012

269,00

 €