Puro­lyt is a dis­in­fect­ant con­cen­trate which is used in pro­fes­sion­al hy­giene man­age­ment for dis­in­fec­tion of:
Sur­faces

Equip­ment

Tools

Wa­ter

Li­quids

Air
PRODUCTION METHODOLOGY
It is pro­duced re­source-friendly in an elec­tro­chem­ic­al pro­cess from WATER + SALT + ELECTRICITY. Noth­ing else!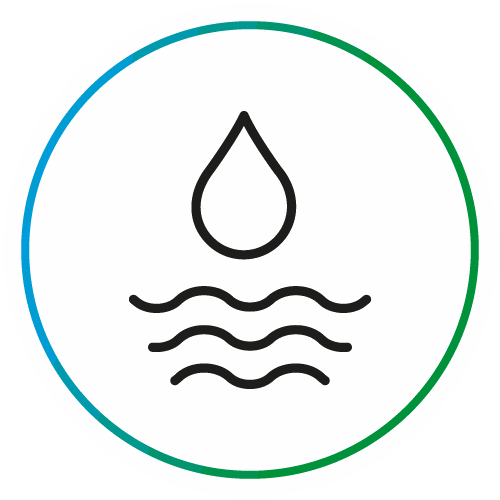 Water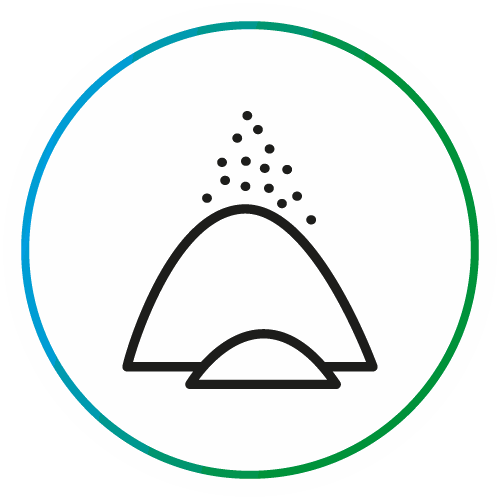 Salt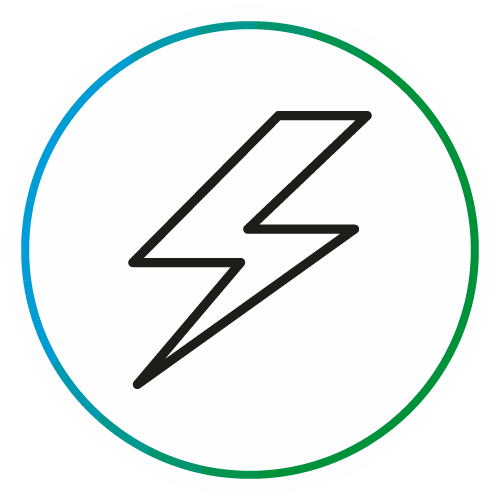 Electricity
APPLICATION

Puro­lyt can be ap­plied in a di­lu­tion by spray­ing, fog­ging, wip­ing, im­mer­sion or by dir­ect ad­di­tion to wa­ter/li­quids. For de­tailed in­form­a­tion, please refer to the op­er­at­ing in­struc­tions.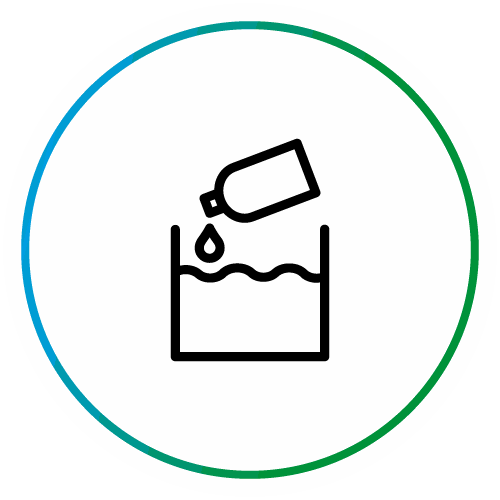 Direct Addition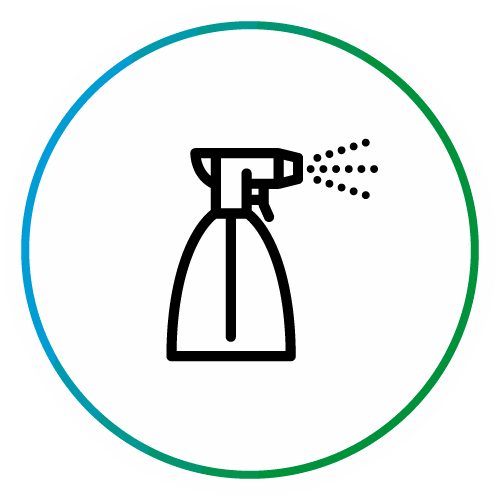 Spraying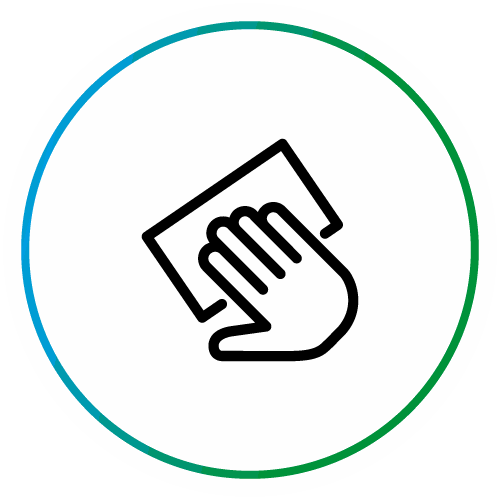 Wiping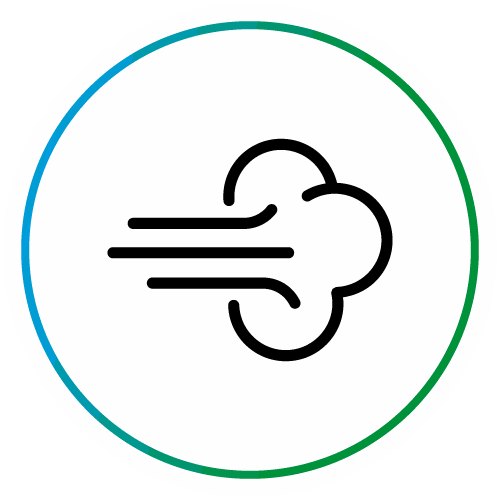 Fogging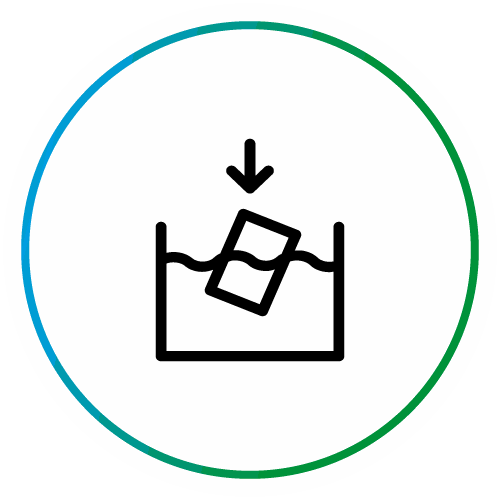 Immersion
 EFFECT
Puro­lyt ef­fect­ively des­troys bac­teria, fungi, vir­uses and al­gae and suc­cess­fully pre­vents the emer­gence of biofilms in ir­rig­a­tion sys­tems.
Es­cheri­chia coli 

Sal­mon­ella typh­imuri­um 

Sta­phyl­o­coc­cus aure­us

Py­thi­um spp. / Phytoph­thora spp. (Root Rot)

Botryt­is cinerea (Gray Mold)

Per­o­no­spor­aceae (Downy Mil­dew)

Ery­siphaceae (Powdery Mil­dew)
OPERATING PRINCIPLE
Purolyt uses a similar operating principle as the human body uses to fight off bacteria and viruses. When the immune system detects a threat, white blood cells are getting activated that create an antimicrobial substance called Hypochlorous acid (HOCL). HOCL also is also the active ingredient in Purolyt. It is scientifically proved that HOCL has extremely efficient disinfecting properties.
ADVANTAGES

Creates safe conditions for a constant and successful production

Downtimes and losses can be minimized

Working time and effort are saved

It does not form harmful residues as the active ingredients degrade back into water and traces of salt

Due its mechanism of action microorganisms cannot develop resistances

FREE from additives like tensides, phosphates, formaldehydes, alcohols, silver ions, fragrances or colorants


More information at www.purolyt.com


Purolyt is developed and produced in Germany.
Distributed by Corpus Verde OÜ
Variant

Label

ID
Vendor ID
Price

1 L

EN

CVG03546

1L (EN)

37,73

 €

250 ml

EN

CVG03602

250ml (EN)

15,04

 €

250 ml

DE

CVG03754

250ml (DE)

15,04

 €

500 ml

DE

CVG03755

500ml (DE)

23,45

 €

1 L

DE

CVG03756

1L (DE)

37,73

 €

5 L

DE

CVG03757

5L-DE

125,97

 €

250 ml

CZ

CVG03762

250ml (CZ)

15,04

 €

500 ml

CZ

CVG03763

500ml (CZ)

23,45

 €

1 L

CZ

CVG03764

1L (CZ)

37,73

 €

5 L

CZ

CVG03765

5L (CZ)

125,97

 €

250 ml

ES

CVG03766

250ml (ES)

15,04

 €

500 ml

ES

CVG03767

500ml (ES)

23,45

 €

1 L

ES

CVG03768

1L (ES)

37,73

 €

5 L

ES

CVG03769

5L-ES

125,97

 €

250 ml

IT

CVG03770

250ml (IT)

15,04

 €

500 ml

IT

CVG03771

500ml (IT)

23,45

 €

1 L

IT

CVG03772

1L (IT)

37,73

 €

5 L

IT

CVG03773

5L (IT)

125,97

 €

250 ml

CH-IT

CVG03774

250ml (CH-IT)

15,04

 €

250 ml

CH-DE

CVG03775

250 ml (CH-DE)

15,04

 €

250 ml

CH-FR

CVG03776

250ml (CH-FR)

15,04

 €

500 ml

CH-IT

CVG03777

500ml (CH-IT)

23,45

 €

500 ml

CH-DE

CVG03778

500ml (CH-DE)

23,45

 €

500 ml

CH-FR

CVG03779

500ml (CH-FR)

23,45

 €

1 L

CH-IT

CVG03780

1 L (CH-IT)

37,73

 €

1 L

CH-DE

CVG03781

1L (CH-DE)

37,73

 €

1 L

CH-FR

CVG03782

1 L (CH-FR)

37,73

 €

5 L

CH-IT

CVG03783

5L (CH-IT)

125,97

 €

5 L

CH-DE

CVG03784

5L (CH-DE)

125,97

 €

5 L

CH-FR

CVG03785

5L (CH-FR)

125,97

 €

1 L

FR

CVG04819

1 L (FR)

37,73

 €

5 L

FR

CVG04820

5 L (FR)

125,97

 €

250 ml

FR

CVG04821

250 ml (FR)

15,04

 €

500 ml

FR

CVG04822

500ml (FR)

23,45

 €

500 ml

EN

CVG00894

500ml (EN)

23,45

 €

5 L

EN

CVG00875

5L-EN

125,97

 €