WHAT IS PUROLYT?
Purolyt is developed specifically in order to help gardeners keeping their greenhouses, gardening tools, propagators, inert substrates as well as hydroponic systems and nutrient solutions free from undesirable microorganisms and biofilms.
The GAMECHANGER Purolyt opens up entirely new possibilities for plant cultivation, using VPD tables, as a clean environment allows for cultivation even at high temperatures and high humidity levels. Finally, it is now possible to use the whole potential of the plants' genetics.
APPLICATION METHODS



For the surfaces disinfection in greenhouses and other agricultural applications, Purolyt can be used with the following processes:
To disinfect water nutrient solutions, Purolyt can be added directly. Since pathogens such as bacteria, fungi and viruses are spread over the irrigation water, clean and germ-free water is a top priority.

Important notes for the application:
• Any prepared dilution must be used up as soon as possible, and no later than 48 hours after its preparation. Keep in a tightly sealed container and out of UV light.
• Always use purified water for spraying/nebulizing (e. g. distilled water, deionized water or osmosis water). We recommend commercial pressure sprayers with a pressure of min. 3 bar.
• Where the plants are cultivated under artificial light, the spraying/nebulizing should be carried out right before or during the photoperiod, however, the production lights must always be switched off.
• The production lights need to stay switched off for 20-30 minutes after spraying. One 4 watt LED per 3 m² is sufficient to keep the plants in the photoperiod during that time.
FIELDS OF APPLICATION
Implementing preventive hygiene measures in plant cultivation considerably reduces the likelihood of infections, and, as a consequence, the use of pesticides. At the same time, the chances of a successful biocontrol will increase.
PRINCIPLE OF OPERATION 



The principle of operation is similar to the way the human body fights off bacteria and viruses. When the immune system detects a threat, white blood cells are activated which create an antimicrobial substance called hypochlorous acid (HOCL). HOCL is also the active ingredient in Purolyt. It is scientifically proven that HOCL has extremely efficient disinfecting properties.
ANTIMICROBIAL EFFECT OF HYPOCHLOROUS ACID



Hypochlorous acid effectively eliminates bacteria, fungi and algae. If used according to instructions, it ensures a safe environment. Furthermore, it effectively removes biofilms in water-bearing systems and prevents their formation.
ADVANTAGES



+ Creates safe conditions for a constant and successful production
+ The creation of advantageous climatic conditions is possible, that support the reproduction of beneficial insects and virtually prevent the reproduction of pests
+ Downtimes and losses can be minimized
+ Working time and effort are saved
SPECIAL FEATURES




+ Active ingredients degrade back into water and trace elements
+ Due its mechanism of action microorganisms cannot develop resistances
+ FREE from additives like tensides, phosphates, formaldehydes, alcohols, silver ions, fragrances or colorants
PRODUCTION METHOLOGY



Produced resource-friendly in an electrochemical process from water + salt+ electricity. Nothing else!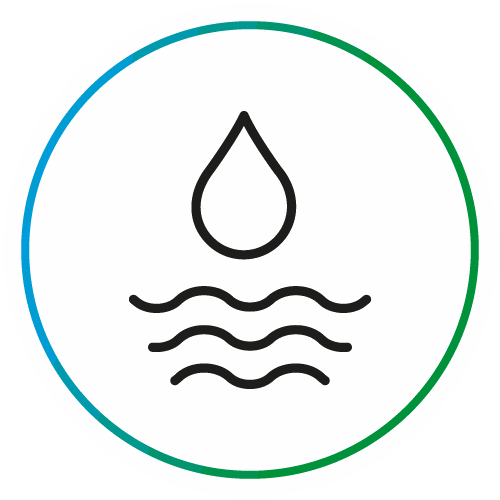 Water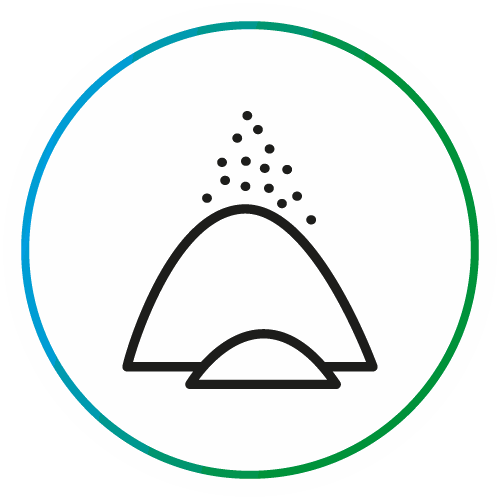 Salt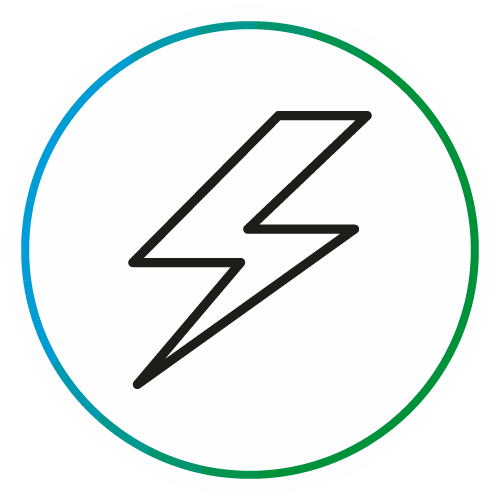 Electricity
APPLICATION

Puro­lyt can be ap­plied in a di­lu­tion by spray­ing, fog­ging, wip­ing, im­mer­sion or by dir­ect ad­di­tion to wa­ter/li­quids. For de­tailed in­form­a­tion, please refer to the op­er­at­ing in­struc­tions.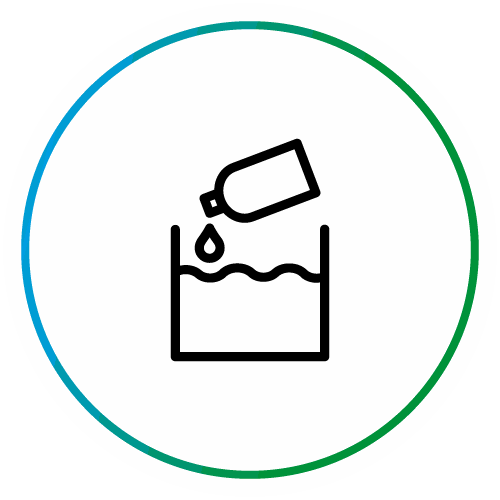 Direct Addition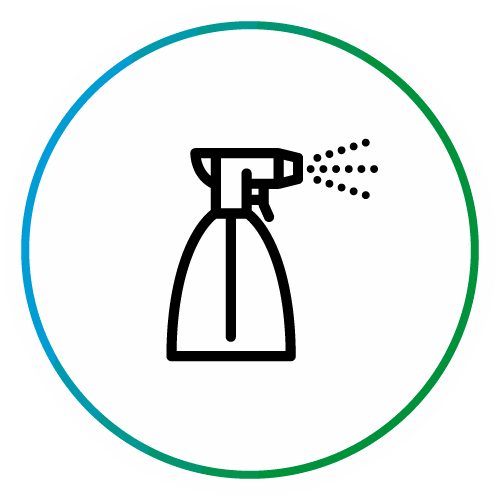 Spraying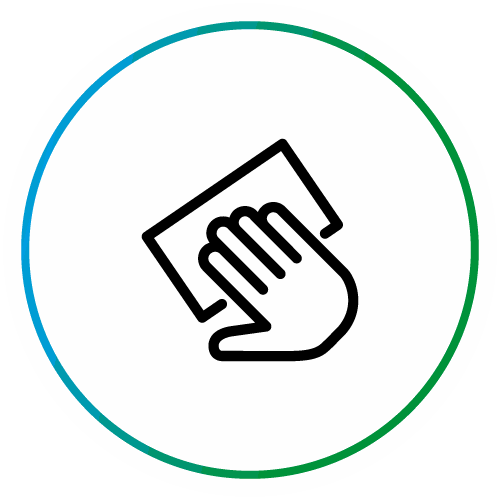 Wiping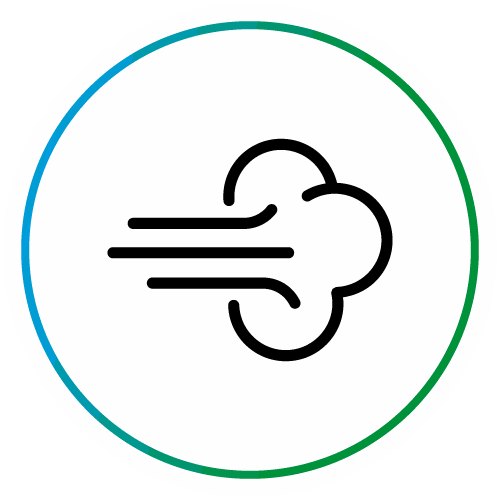 Fogging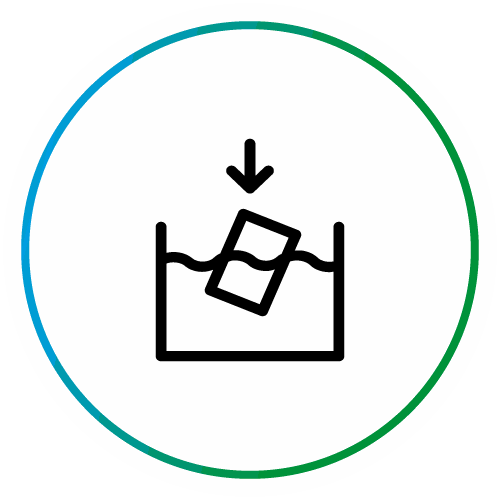 Immersion


More information at www.purolyt.com


Purolyt is developed and produced in Germany.
Distributed by Corpus Verde OÜ
Variant

Label

Transport Info

ID
Vendor ID
Price

1 L

EN

9 pcs per Box, 90 pcs per Layer, max. 4 layers per Pallet

CVG03546

1L-EN

44,90

 €

250 ml

EN

40 pcs per Box, 320 pcs per Layer, max 5 Layers per Pallet

CVG03602

250ml-EN

17,90

 €

250 ml

DE

40 pcs per Box, 320 pcs per Layer, max 5 Layers per Pallet

CVG03754

250ml-DE

17,90

 €

500 ml

DE

24 pcs per Box, 240 pcs per layer, max. 4 layer per Pallet

CVG03755

500ml-DE

27,90

 €

1 L

DE

9 pcs per Box, 90 pcs per Layer, max. 4 layers per Pallet

CVG03756

1L-DE

44,90

 €

5 L

DE

30 pcs per Layer, max. 3 Layer per Pallet

CVG03757

5L-DE

149,90

 €

250 ml

CZ

40 pcs per Box, 320 pcs per Layer, max 5 Layers per Pallet

CVG03762

250ml-CZ

17,90

 €

500 ml

CZ

24 pcs per Box, 240 pcs per layer, max. 4 layer per Pallet

CVG03763

500ml-CZ

27,90

 €

1 L

CZ

9 pcs per Box, 90 pcs per Layer, max. 4 layers per Pallet

CVG03764

1L-CZ

44,90

 €

5 L

CZ

30 pcs per Layer, max. 3 Layer per Pallet

CVG03765

5L-CZ

149,90

 €

250 ml

ES

40 pcs per Box, 320 pcs per Layer, max 5 Layers per Pallet

CVG03766

250ml-ES

17,90

 €

500 ml

ES

24 pcs per Box, 240 pcs per layer, max. 4 layer per Pallet

CVG03767

500ml-ES

27,90

 €

1 L

ES

9 pcs per Box, 90 pcs per Layer, max. 4 layers per Pallet

CVG03768

1L-ES

44,90

 €

5 L

ES

30 pcs per Layer, max. 3 Layer per Pallet

CVG03769

5L-ES

149,90

 €

250 ml

IT

40 pcs per Box, 320 pcs per Layer, max 5 Layers per Pallet

CVG03770

250ml-IT

17,90

 €

500 ml

IT

24 pcs per Box, 240 pcs per layer, max. 4 layer per Pallet

CVG03771

500ml-IT

27,90

 €

1 L

IT

9 pcs per Box, 90 pcs per Layer, max. 4 layers per Pallet

CVG03772

1L-IT

44,90

 €

5 L

IT

30 pcs per Layer, max. 3 Layer per Pallet

CVG03773

5L-IT

149,90

 €

250 ml

CH-IT

40 pcs per Box, 320 pcs per Layer, max 5 Layers per Pallet

CVG03774

250ml-CH-IT

17,90

 €

250 ml

CH-DE

40 pcs per Box, 320 pcs per Layer, max 5 Layers per Pallet

CVG03775

250ml-CH-DE

17,90

 €

250 ml

CH-FR

40 pcs per Box, 320 pcs per Layer, max 5 Layers per Pallet

CVG03776

250ml-CH-FR

17,90

 €

500 ml

CH-IT

24 pcs per Box, 240 pcs per layer, max. 4 layer per Pallet

CVG03777

500ml-CH-IT

27,90

 €

500 ml

CH-DE

24 pcs per Box, 240 pcs per layer, max. 4 layer per Pallet

CVG03778

500ml-CH-DE

27,90

 €

500 ml

CH-FR

24 pcs per Box, 240 pcs per layer, max. 4 layer per Pallet

CVG03779

500ml-CH-FR

27,90

 €

1 L

CH-IT

9 pcs per Box, 90 pcs per Layer, max. 4 layers per Pallet

CVG03780

1L-CH-IT

44,90

 €

1 L

CH-DE

9 pcs per Box, 90 pcs per Layer, max. 4 layers per Pallet

CVG03781

1L-CH-DE

44,90

 €

1 L

CH-FR

9 pcs per Box, 90 pcs per Layer, max. 4 layers per Pallet

CVG03782

1L-CH-FR

44,90

 €

5 L

CH-IT

30 pcs per Layer, max. 3 Layer per Pallet

CVG03783

5L-CH-IT

149,90

 €

5 L

CH-DE

30 pcs per Layer, max. 3 Layer per Pallet

CVG03784

5L-CH-DE

149,90

 €

5 L

CH-FR

30 pcs per Layer, max. 3 Layer per Pallet

CVG03785

5L-CH-FR

149,90

 €

1 L

FR

9 pcs per Box, 90 pcs per Layer, max. 4 layers per Pallet

CVG04819

1L-FR

44,90

 €

5 L

FR

30 pcs per Layer, max. 3 Layer per Pallet

CVG04820

5L-FR

149,90

 €

250 ml

FR

40 pcs per Box, 320 pcs per Layer, max 5 Layers per Pallet

CVG04821

250ml-FR

17,90

 €

500 ml

FR

24 pcs per Box, 240 pcs per layer, max. 4 layer per Pallet

CVG04822

500ml-FR

27,90

 €

10 L

DE

-

CVG06251

10L-DE

297,40

 €

10 L

EN

-

CVG06252

10L-EN

297,40

 €

10 L

ES

-

CVG06253

10L-ES

297,40

 €

10 L

FR

-

CVG06254

10L-FR

297,40

 €

10 L

CZ

-

CVG06255

10L-CZ

297,40

 €

10 L

IT

-

CVG06256

10L-IT

297,40

 €

10 L

CH-IT

-

CVG06257

10L-CH-IT

297,40

 €

10 L

CH-DE

-

CVG06258

10L-CH-DE

297,40

 €

10 L

CH-FR

-

CVG06259

10L-CH-FR

297,40

 €

500 ml

EN

24 pcs per Box, 240 pcs per layer, max. 4 layer per Pallet

CVG00894

500ml-EN

27,90

 €

5 L

EN

30 pcs per Layer, max. 3 Layer per Pallet

CVG00875

5L-EN

149,90

 €