Coming SOON!
The perfect solution for a high intensity and compact LED Top Light fixture, to replace and upgrade HPS systems or to start a new large project where canopy uniformity is key. Producing very high levels of PPF of 2295 µmol/s and a high efficacy of up to 2.7 µmol/J. The fixture efficacy will vary depending on the Input Voltage used.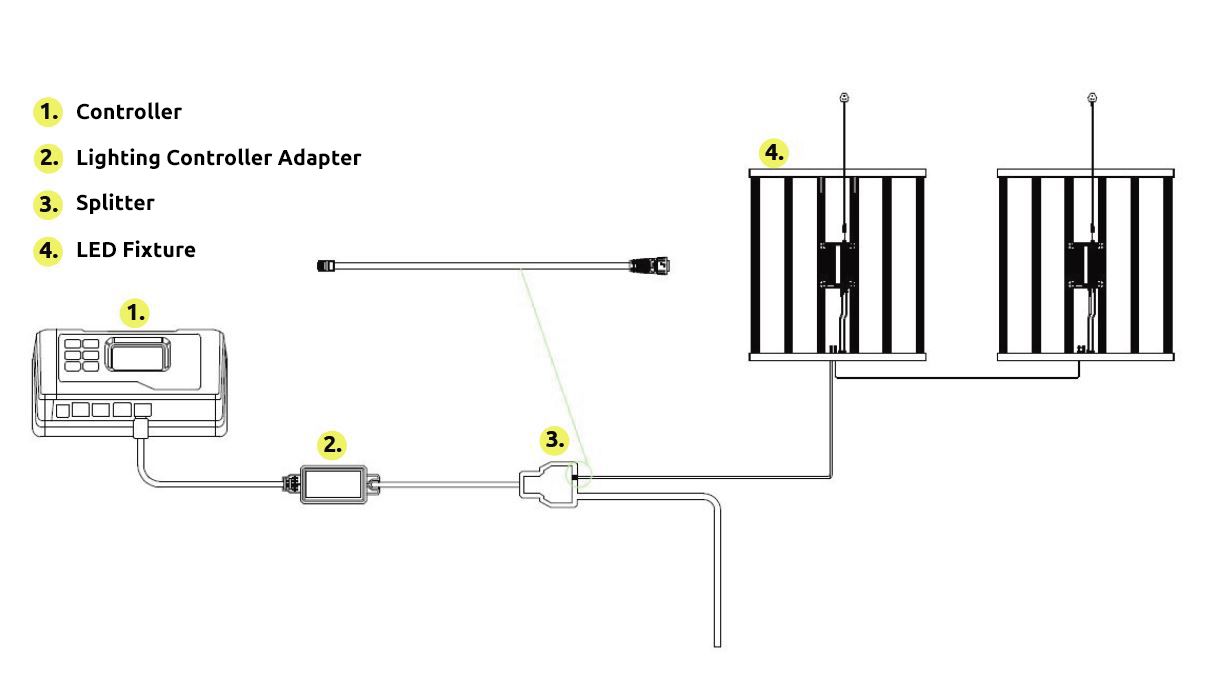 Universal Control Systems Compatibility

Lumatek LED Fixtures can be fully controlled with either the Lumatek Digital Panel Plus 2.0 or with any other Control System that utilises 0-10V output signal. Even if your Universal Controller has an RJ port interface, you can still run our LEDs by using a signal converter RJ to 0-10V control adaptor.
Power (W)

Voltage (V)

PPF (µmol/s)

PPE (µmol/J)

Lifespan (h)

Beam Angle

Dimming

Controllable

Dimming range

Cooling

IP Rating

Spectrum

Light Source

Dimensions

Weight

Controller

Dimmer

ID
Vendor ID
Price

850W

208-400 V

2295 µmol/s

2,7 µmol/J

50 000 h

120°

Yes

Yes

OFF-25-50-75-100%

Passive

IP65

Full Spectrum

High Spec Osram and Domestic Diodes

80,5 x 32,5 x 11,2 cm

13 kg

Lumatek Digital Panel Plus 2.0 - Up to 100 fixtures - Not incl.

Lumatek 0-10V Light Dimmer (incl.)

CVG05867

LUMLED022

1 666,70

 €